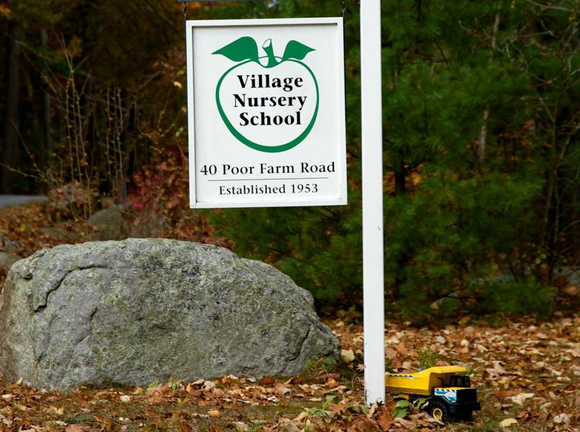 All currently enrolled students, siblings,  alumni siblings and alumni children are given priority in admission provided their completed application is received by the deadline. In the event one class is selected by a greater number of students than can be accommodated, a lottery is held to determine enrollment in the class. Notification of admission status is made at the end of February.
Shortly after notification of acceptance has been sent, VNS will issue an enrollment contract to each student. The contract details the return date and payment schedule for enrollment.
VNS admits students of any race, color, national or ethnic origin, sexual orientation, toilet training, or disability.
VNS  follows and exceeds The Commonwealth of Massachusetts guidelines for quality preschool education.
VNS is an EEC licensed facility #90009748
Schedule a Tour
Tours are will be starting up late fall, and we continue tours through the winter. Schedule a tour by contacting the school to visit with the director and view a class in session. Please email  us (info@villagenurseryschool.org) or call us at 978-456-3993 to schedule an appointment.
Application
Please email (info@villagenurseryschool.org) or call us at 978-456-3993 for an application, or you can download a PDF of our application below.
Financial Aid
VNS offers financial aid (in the form of partial tuition grants) in order to assist families who would not otherwise be able to provide this educational experience for their children. All applications are reviewed by the members of the Financial Aid Committee and are kept strictly confidential. Please contact the Director, Maureen Bajko at info@villagenurseryschool.org for an application.